Purpose of an /e/ account
having a new brand email address @e.email

having a single identity to access all /e/ services :

/e/ Email : username@e.email
/e/ Drive : photos, videos, documents…
/e/ Calendar
/e/ Contacts
/e/ Notes
/e/ Tasks

in your /e/ smartphone and online at : https://ecloud.global
How to get your free /e/ account ?

And follow the below steps :

enter your current email address
wait for an invitation in your mailbox ! Usually it takes < 2 minutes. Check your SPAM box !
Get Started
After you clicked the link in the invitation email you can proceed to the actual account creation :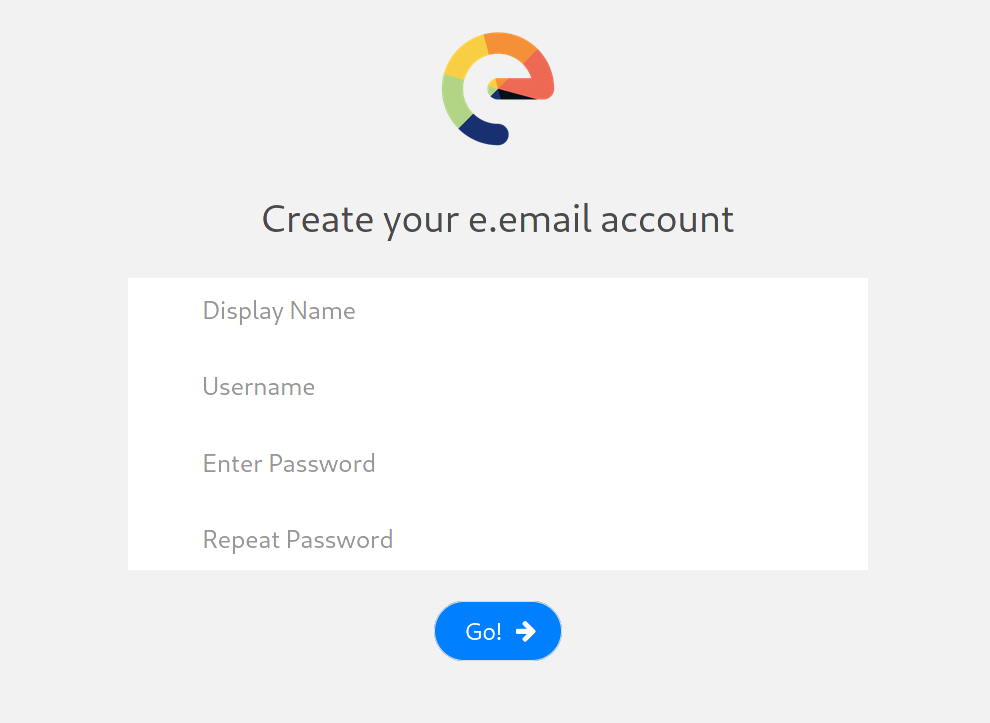 Creating your own /e/ account @e.email
Fill the fields correctly ! This example will create an /e/ identity as John Doe john.doe@e.email
Do not use special characters in your username or password
Do not use a combination of uppercase and lower case alphabets in your username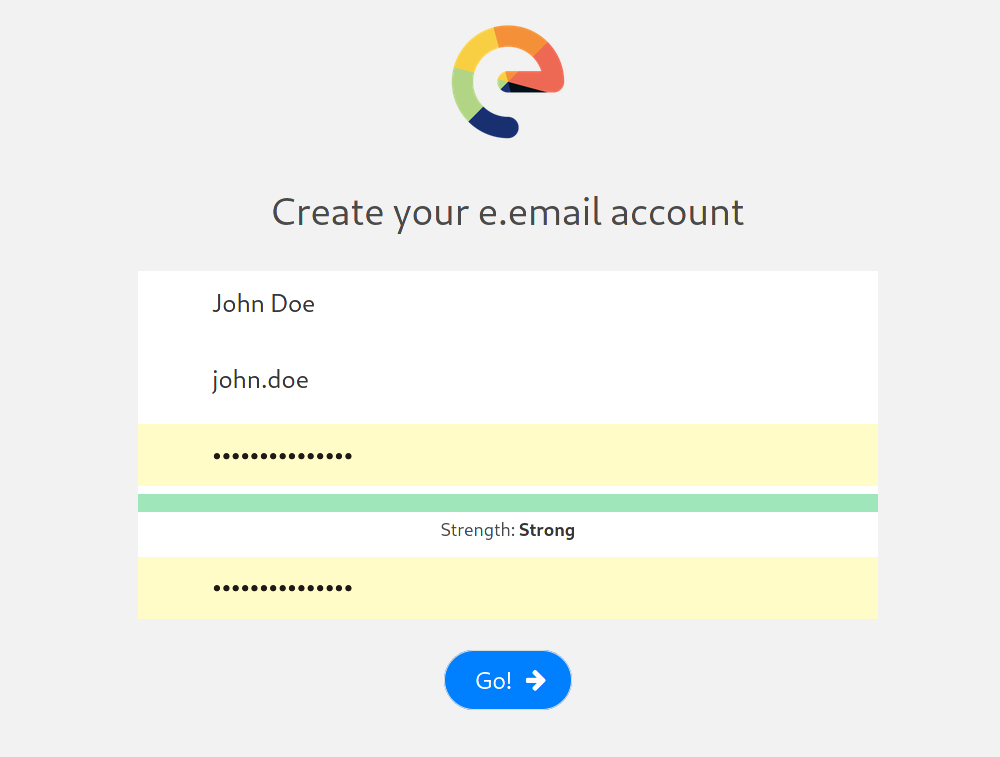 Using an /e/ account @e.email
Now that your /e/ account is created, you can use it in your /e/ smartphone 

In the first time usage wizard just after /e/ OS installation
You can add account by going to..

 Settings >> Accounts >> Add account >> /e/


On the web at https://ecloud.global to retrieve all the pictures, videos you took with your /e/ smartphone
To access on the ecloud all you emails and check your calendar
Having trouble creating an /e/ account @e.email?
If you never received the invitation on your current email, check your email client SPAM folders
If you cannot login in your /e/ smartphone or at https://ecloud.global try to reset your password with the reset link available at https://ecloud.global
Make sure that you use your username@e.email as email for the reset process, NOT your recovery email.
If that does not work for you contact us at contact@e.email
How can I delete my /e/ account @e.email?
Send in an email to contact@e.email from the /e/ID you want to delete
This is to confirm the ID is yours
Mention the detail that you want to delete the ID in the email
Once we receive the email, we will delete the ID from our servers.

We are working on making this process better and user-driven
Some more tips on your /e/ account @e.email
Your /e/ identity at ecloud.global is not (yet) compatible with our various websites and forums.

This means that you will have to create specific login/password at community.e.foundation, gitlab.e.foundation, and e.foundation (shop)
Do not try to login in your /e/ smartphone with your community or gitlab identity. It will not work.

Your /e/ identity is under this form : username@e.email

This is your email address too. Yes. « .email » is a valid extension on internet, like .com, .org, .xyz and thousands others.

And forget username@e.email.org we don't own the email.org domain.
Important note
Your free account will be limited to 5GB online storage. We now have some premium storage plans available. You can also upgrade it to 20GB while supporting the /e/ project by becoming an /e/ Early Adopter.
PLEASE KEEP IN MIND that /e/ Free drive and mail accounts are supported by donations! Please support us now and receive a gift.
"Create /e/ free account" is licensed under CC BY by e Foundation 2018-2019.