Purpose of the document
Explain what is Hide My Email, and how to use it.
Hide My Email
Hide My Email is a new random email address (alias), which can only be used to receive emails. You can use it on websites to avoid disclosing your real email address.
Where to find it
Click on your main account icon on top right, then settings.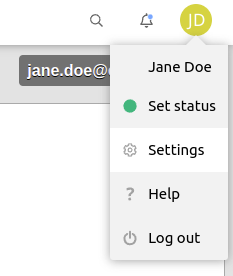 Click on "Hide My Email" on the left sidebar menu. You will see your address. You can also click copy button to copy this email address, so you can directly paste it on the website, where you want to use it.

How to use it optimally without affecting your inbox
See this document which shows how to set a filter which will collect emails sent to your Hide My Email address in another folder.