Try the Easy Installer beta
What is the /e/OS easy-installer?
The Easy Installer is a desktop application which helps users install /e/OS on supported devices.

The latest version of the tool works on Linux , Windows and macOS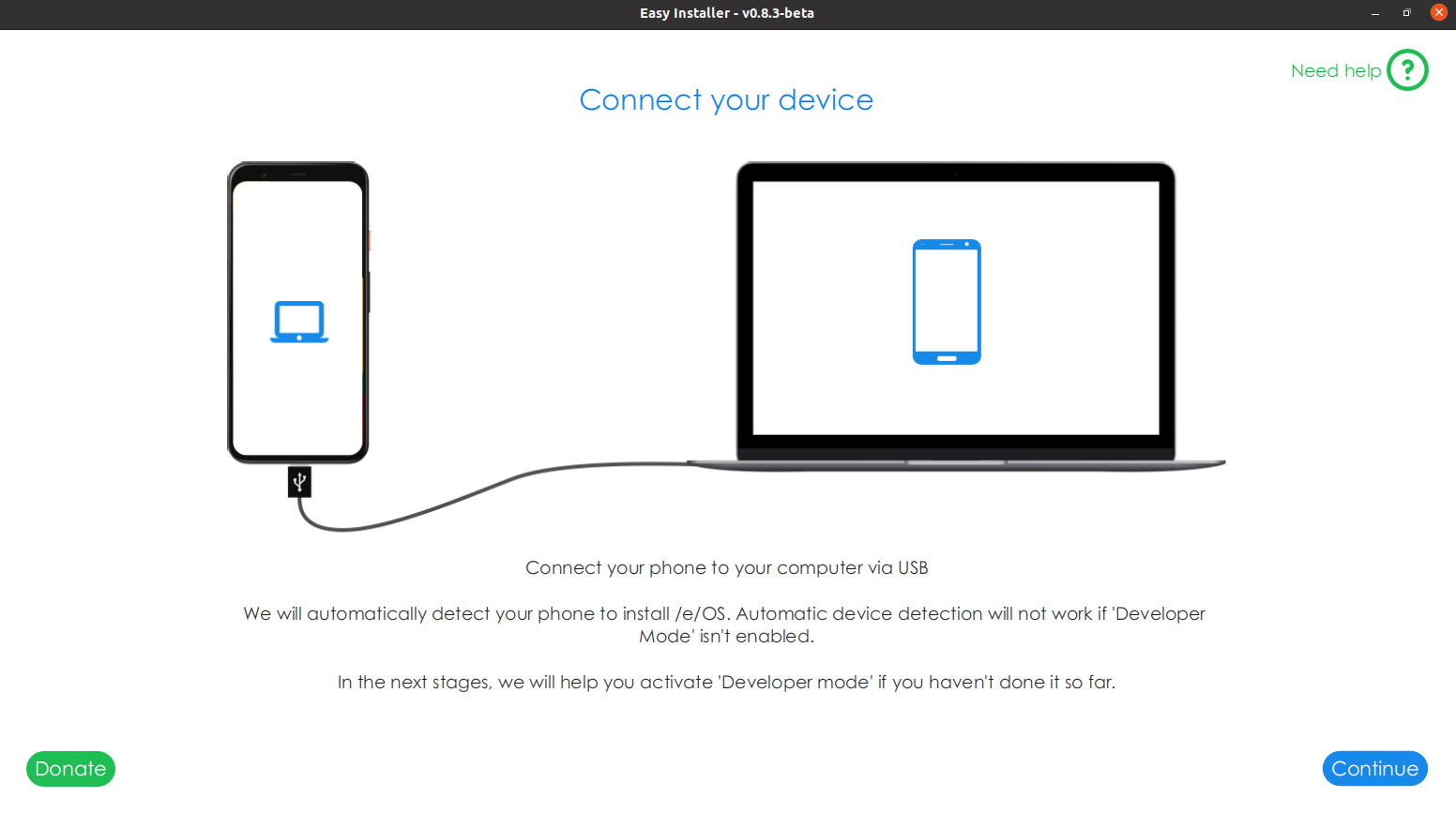 How can I install the /e/OS easy-installer?
The easy-installer beta is available for Linux, Windows and macOS.
Installation guide for Windows
List of devices supported by the easy-installer
The easy-installer beta version supports 21 devices
Note that you can install /e/OS on 200+ devices using the command-line interface (CLI) install method. For details on the devices and the install guides check out this table
Tip: To get the Easy Installer working on your PC you would need to install the OS specific fastboot drivers first. Follow the instructions in the Install Guides gives against each device.
For more details you can refer a user updated post on the forum where the Easy Installer was tested by /e/OS users against these models
Why are more devices and OS not supported on the easy-installer?
Due to resource constraints the /e/OS team cannot add more devices or operating systems to the easy-installer. Here we request users in the community with development experience to help us:
Support new devices

with its architecture based configuration files, it is easy to add new devices to the Easy Installer

Add support for more Operating systems
Tip:
We share details on how you can add more devices in
this document
I want to develop the source further. How can I help?
To build or improve upon the easy-installer code check the documentation here…
Tip:
To discuss about the easy-installer project, get help or contribute on it come to
our Community Forum
Still have some queries on the easy-installer ?
Check out the easy-installer FAQ
Thank you in advance!